PRESS
We are launching the Adria Dental Academy for all our employees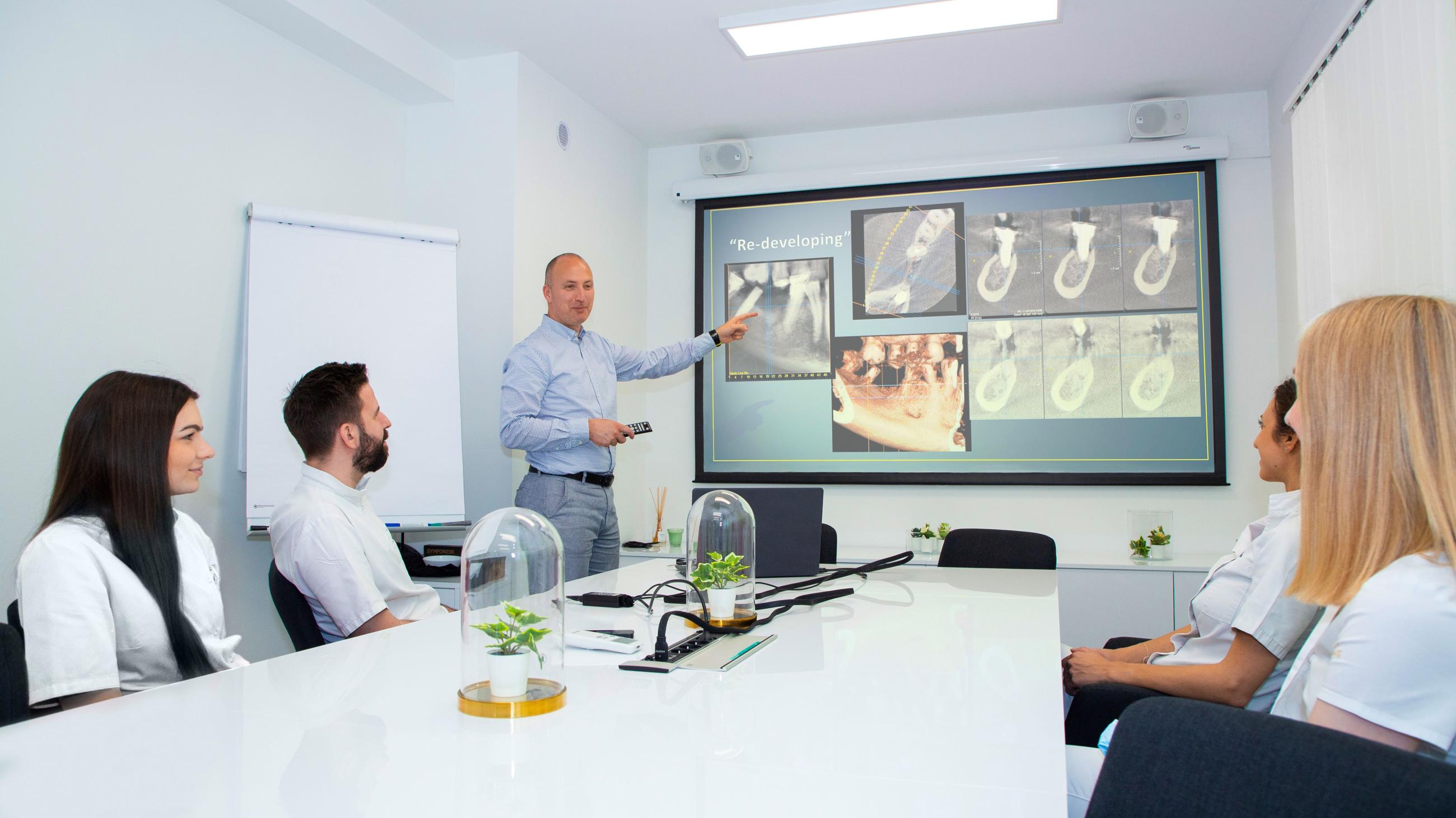 Adria Dental Group is systematically and devotedly building excellence across all its clinics through continuous employee education. The latest scientific knowledge and technological capabilities shape the development of today's high-tech dental medicine, while the quality of employee work is the foundation of high service standards.
That is why we have launched the ongoing Adria Dental Academy program for the internal education of over 500 of our employees. At the Adria Dental Academy, all employees will undergo, and complete training led by our externally recognized top experts. The training will be published on a regular monthly basis and will cover areas of dental medicine, patient care, and clinical operations.
Employees will complete the theoretical part of the training through the Evolve digital distance learning platform, while the practical part will be conducted in the form of workshops at the clinics under the mentorship of instructors.
Successfully completed courses with a high success rate will be recognized by the Adria Dental Group, and our goal is to set the golden standard in employee competence in the dental and medical service market, recognized by both patients and professionals.